<< Top .11.12.13.14.15.16.17.18.19.20.21.22.23.24.25.26.27.28.29.30.31.32.33.34.
35.36.37.38.39.40.41.42.43.44.45.46.47.48.49.50.51.52.53.54.55.56.57.58.59 >>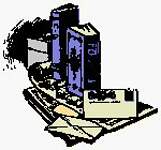 Neighbors to the Birds: A History of Birdwatching in America
de F. Gibbons(Ed. WW Norton Co) Isbn : 039302606X
15.83 €
This literate and detailed yet popular account by historians documents Americans' interest in wild birds. Strom is author of Birdwatching with American Women (LJ 4/1/86). In this book, the two authors stress historical development, with chapters on the work of early colonial naturalists, as well as on Audubon, Muir, etc. Other chapters deal with artists, equipment, conservation movements, literature, women, and the sport today. The authors excel when they bring their historians' approach into play; they are less cogent and somewhat out of touch when covering contemporary themes. Nevertheless, this is an important and useful record of an increasingly popular area; it covers especially well the colonial period, and the time leading to the 1960s.- Henry T. Armistead, Thomas Jefferson Univ. Li...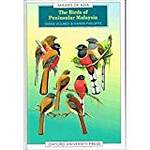 The Birds of Peninsular Malaysia
de Derek Holmes(Ed. Oxford University Press, USA) Isbn : 9835600295
18.15 €
This lavishly illustrated guidebook introduces the reader to the most typical, representative, and colorful birds of the Malay peninsula, an area extending from southern Thailand to Singapore.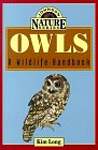 Owls: A Wildlife Handbook
de Kim Long(Ed. Johnson Books) Isbn : 1555662005
15.16 €
This latest release in the Johnson Nature series offers information on owl evolution (fossils date back 38 to 54 million years), anatomy, vision and hearing capabilities, and the molting process. Long discusses hunting techniques (owls are formidable predators), diet, mating and reproduction, nesting sites, mortality and diseases, calls, territorial behavior, and migration. The 19 species that breed in North America are profiled, and each profile includes a physical description, habitat, habits, a range map, and a color painting. A chapter on building owl houses is partnered with one detailing the relationship between owls and humans. Long also gives a cultural history of the birds, citing related folklore and mythology. Many black-and-white and color illustrations help ensure that birdwat...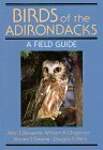 Birds of the Adirondacks: A Field Guide
de Alan Bessette, William K. Chapman(Ed. North Country Books Inc) Isbn : 0932052940
16.1 €
This latest addition to the North Country Books field guide series will be welcomed by avid fans of the Adirondacks. Descriptions of over 200 species of birds highlight the informative text. For ease of identification the birds are categorized into the eight basic groups. Special sections of feeding, attracting and photographing are included. There is also a checklist and room for field notes.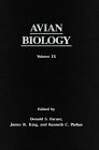 Avian Biology
de (Ed. Academic Press Inc) Isbn : 0122494091
94.44 €
This last volume of Arian Biology brings to a close a classic series which has done so much to consolidate and inspire recent advances in the study of birds. In the tradition of earlier volumes, Avian Biology Volume 9 comprises three papers summarising subjects of central importance to ornithology. Alan Brush looks at the feather, its structure, growth and evolutionary origin focussing particularly on the molecular level of organisation. Hans-Georg Hartwig discusses the structure and function of the avian brain and spinal cord. Birds and mammals show the highest level of nervous system development in the animal kingdom. Despite their very different evolutionary history, recent research shows remarkable similarities in their CNS structure. Lastly, John Wingfield and Donald Farner present a ...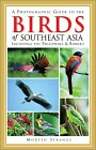 A Photographic Guide to the Birds of Southeast Asia: Including the Philippines and Borneo (Princeton Field Guides)
de Morten Strange(Ed. Princeton University Press) Isbn : 0691114943
78.41 €
This is the very first comprehensive photographic guide to the birds of mainland Southeast Asia, the Philippines, and Borneo, including the birds of Peninsular Malaysia, Thailand, Indochina, South China, Hong Kong, and Taiwan. Covering 668 species, the volume contains a distribution map for each species in addition to more than 700 brilliant color photographs, many appearing here for the first time. The photographs are complemented by a concise text providing all the information needed to...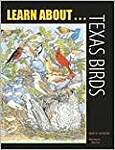 Learn About Texas Birds: A Learning and Activity Book
de Mark W. Lockwood(Ed. University of Texas Press) Isbn : 1885696175
7.56 €
This is the third educational activity book in the highly successful Learn about series from Texas Parks and Wildlife Press. Here, children from six to twelve are introduced to the most frequently seen and interesting Texas birds. Youngsters can color eye-catching line drawings of various birds in typical habitats, while an easy-to-read text gives important facts about the birds, and several fun games are instructive and challenging. Included, too, is a 17»x 22»coloring poster.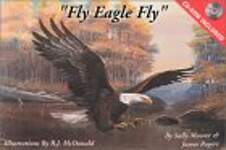 Fly Eagle Fly
de Sally Moorer, James Rogers(Ed. Arrowhead Classics Limited) Isbn : 1885640757
23.7 €
This is the story of Faith and Strength, two beautiful, majestic American eagles and their struggle to find a home for their family. It is also the story of a man, touched by the sight of an eagle soaring overhead and the promise he made to one day help rescue the eagle from the endangered species list. This story of hope and promise will fill your heart with joy. You will be encouraged by this book for children of all ages. From toddler to senior citizens this story will prove that dreams that are followed by action can come true. This book also includes an interactive CD for your computer and CD player.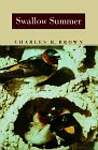 Swallow Summer
de Charles R. Brown(Ed. University of Nebraska Press) Isbn : 0803261454
19 €
This is the story of a summer of field research in western Nebraska engagingly told by University of Tulsa biology professor Brown. His subjects are cliff swallows?attractive, active, complex birds that nest in colonies under bridges and cliffs but are better known for returning on the same date each year (a myth) to the San Juan Capistrano Mission. Brown captures the romance, frustrations, triumphs, and challenges of field work, shared over 15 years with his wife and dozens of students. Also in his narrative are some Great Plains history, tales of frictions and friendships between the researchers and local residents, and other colorful anecdotes. His vivid portrayal of the cliff swallows' lives, affected by predators, parasites, and social and sexual competition, will be useful for anyone...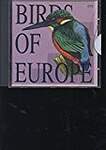 Birds of Europe: CD-Rom - Macintosh Version 2.0 (World Biodiversity Database)
de University of Amsterdam, Netherlands ETI(Ed. Springer-Verlag Berlin and Heidelberg GmbH Co. K) Isbn : 3540145974
47.43 €
This is the second, completely revised and enlarged edition of an outstanding, interactive CD-ROM describing and illustrating in full colour 447 European bird species. It contains sound records and colour pictures of all the birds, pictures of the eggs, and attractive interactive summer and winter distribution maps. Detailed descriptions, a pictorial field guide for identification, a quiz testing the user's knowledge and a glossary defining over 500 scientific terms make this CD-ROM a treasure box for everybody. The new edition contains many additional species, (mainly from Eastern Europe) as well as a newly developed habitat key.