<< Top .0.1.2.3.4.5.6.7.8.9.10.11.12.13.14.15.16.17.18.19.20.21.22.23.
24.25.26.27.28.29.30.31.32.33.34.35.36.37.38.39.40.41.42.43.44.45.46.47.48 >>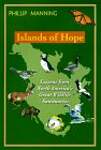 Islands of Hope
de Phillip Manning(Ed. John F. Blair Publisher) Isbn : 0895871831
15.16 €
When in 1903 Teddy Roosevelt heard about private yacht passengers frequently blasting away for amusement at a huge breeding colony of pelicans on an island in Florida's Indian River, he ordered Pelican Island reserved as a breeding ground for birds, thus establishing North America's first wildlife refuge and setting the stage for thousands of these "oases of green" to be protected. Outdoors and travel writer Manning (Orange Blossom Trails: Walks in the Natural Areas of Florida) chooses ten sanctuariesAranging from a Caribbean marine park to a tallgrass prairie preserve in OklahomaAto illustrate how wildlife refuges have contributed to the protection of North America's animals. He describes the history of each preserve, the animals and ecosystems it protects, the staff who work there, and t...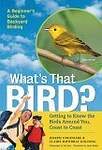 What's That Bird?
de Joseph Choiniere, Claire Mowbray Golding(Ed. Storey Publishing) Isbn : 1580175546
14.2 €
What's That Bird? This title features detailed profiles of 30 common North American birds, featuring family information, silhouette, habitat, call, size, and general description. Illustrations photos. High school older. Full description
Birds of Grand Teton: And the Surrounding Area
de Bert Raynes(Ed. Grand Teton Natural Hist Assn) Isbn : 0931895006
8.5 €
What we have here is a book that I can't categorize. But then that is to be expected. I defy anyone to categorize the author, Bert Raynes. It is a book for the browser as well as useful to the bird fanatic. More importantly, it will be most useful for the majority of us who just want to enjoy birds by learning more about new species or familiar species in different situations without the threat of cerebral overload. This book features sixty species that have obviously been carefully chosen. The featured species will give the reader a good cross section of common species, the«high profile»birds ; the unique species for which one has a good or better chance of observing in the Jackson Hole area as anywhere else in the United States ; and some of Uncle Bert's favorites. This cross section gi8...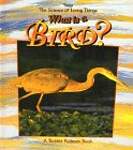 What Is a Bird?
de Bobbie Kalman(Ed. Crabtree Publishing Co,Canada) Isbn : 0865058806
11.8 €
What makes birds different from other animals ? Do all birds fly ? How are the bodies of birds different ? Where do they live and how do they build their nests ? These questions are answered in this fascinating new book on what makes a bird.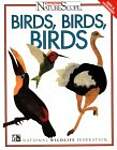 Birds, Birds, Birds!
de National Wildlife Federation(Ed. McGraw-Hill Inc.,US) Isbn : 0070470960
12.3 €
What makes a bird a bird ? How do birds affect our livesNand how do we affect theirs ? What is it like to fly ? Twenty-five environmentally-conscious indoor and outdoor activities fit the bill for young bird watchers. Watch youngsters take flight into the captivating world of our feathered friends as they learn about migration patterns, habitats, eggs, family life, feathers, and much more. Birds, Birds, Birds supplies all the guidance and inspiration teachers and other group leaders need to steer young minds into hands-on learning and fun. This volume is part of the newly revised NatureScope¨ education series of creative, activities-centered resource books, dedicated to inspiring in children an understanding and appreciation of the natural world, while developing the skills they will need ...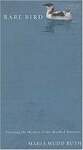 Rare Bird: Pursuing the Mystery of the Marbled Murrelet
de Maria Mudd Ruth(Ed. Rodale Books) Isbn : 1594860904
22.76 €
What is a marbled murrelet? This tiny, mysterious seabird flies like a little brown bullet, living most of its life at sea. But, as author Ruth, a generalist nature writer who declares herself "not a birder" discovered, this chunky little seabird can steal your heart. From 1789 to 1974, no one knew where the bird nested. All the other members of the Alcid family (the puffins, murres, and auks), to which the marbled murrelet belongs, nest on cliffs and rocks near the sea. The murrelet did not fit this pattern. How the mystery was solved and the implications of this discovery in the ongoing battle between environmentalists and loggers in the Pacific Northwest are conveyed in Ruth's infectious tale. She takes the reader along as she talks to all the players in the high-stakes game of preserva...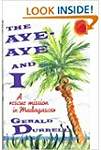 The Aye-Aye and I: A Rescue Mission in Madagascar
de Gerald Malcolm Durrell(Ed. Arcade Publishing) Isbn : 1559702044
21.8 €
What do you do when you are an avid naturalist, founder and head of the noted Jersey Wildlife Preservation Trust, and you have a spiritual experience with a little-known, extremely rare primate called an aye-aye? If you are the author, you muster an expedition to film and capture the creature to preserve it for future generation. Like its predecessors (e.g., The Ark's Anniversary , LJ 8/91), Durrell's 24th book is an often humorous romp to a faraway place--this time, the island of Madagascar off the southeast coast of Africa. Readers will be entertained by Durrell's descriptions of events that occurred during the expedition to capture a breeding population of aye-aye. Durrell also gives readers a feel for the difficulties encountered in dealing with the politics and inconveniences of Third...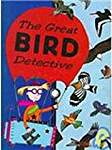 The Great Bird Detective
de David Elcome, John Cox, Spike Gerrell(Ed. Chronicle Books) Isbn : 0811808335
11.36 €
What bird can fly sideways and backwards? Which bird plucks its prey before eating them? This binder of bird facts presents some intriguing insights; from fold-out maps of migration patterns to fill-in pages which tell how to make observations. Cartoons accompany realistic drawings of birds.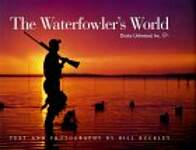 The Waterfowler's World
de Bill Buckley(Ed. Ducks Unlimited) Isbn : 1572232811
29.47 €
What and where is the waterfowler's world? It isn't Manhattan, and it sure isn't L.A. But it is practically everywhere you go in the heart of duck and goose country. And it's more than geography - it's a lifestyle shared by men and women with an unwavering desire to greet the dawn in the watery realms of ducks and geese. Bill Buckley explores these special places and the compelling experiences they offer the waterfowling devotee. His astounding color photographs celebrate the waterfowler's world, from Canadian prairies, across America, to the Mexican border. Buckley's engaging writing complements his photographs' vivid imagery, providing insightful commentary on the waterfowler's consuming passion. (11 1/4 x 9 3/4, 192 pages, color photos)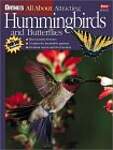 Ortho's All About Attracting Hummingbirds and Butterflies
de Ortho(Ed. Meredith Books) Isbn : 0897214560
9.44 €
What an audience ! Millions of bird watchers, butterfly enthusiasts, and gardeners. Potential audience : 55 million bird watchers, millions of butterfly enthusiasts, and countless gardeners Explanation of anatomy, life cycle, and food requirements 15 plans for gorgeous gardens that double as friendly habitats Gallery of plants, including regional recommendations 236 photographs