<< Top .3.4.5.6.7.8.9.10.11.12.13.14.15.16.17.18.19.20.21.22.23.24.25.26.
27.28.29.30.31.32.33.34.35.36.37.38.39.40.41.42.43.44.45.46.47.48.49.50.51 >>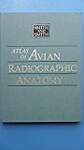 Atlas of Avian Radiographic Anatomy
de Steven A. Smith, Bonnie J. Smith(Ed. W B Saunders Co Ltd) Isbn : 0721636527
67.34 €
This work presents plain film and xeroxgraphy of each view of 12 species of normal birds. This range of species are of interest to both avian practitioners and wildlife rehabilitators. Following an introductory section on the unique features of avian anatomy with particular radiographic relevance, each succeeding chapter focuses on the common clinical conditions of a single avian species. Nine different species have been included, ranging from parrots to ducks.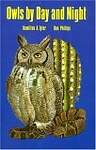 Owls by Day and Night
de Hamilton A. Tyler(Ed. Naturegraph Publishers, Incorporated) Isbn : 0879610646
12.3 €
This work includes 16 color plates and very comprehensive information covering all eighteen species of owls found within the United States and Canada.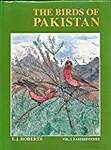 The Birds of Pakistan: Passeriformes : Pittas to Buntings
de T.J. Roberts(Ed. OUP Pakistan) Isbn : 0195774051
84.2 €
This work concludes noted ornithologist Tom Roberts' magnificent survey of the birds of Pakistan. Together with Volume 1, the work covers 660 species, offering detailed descriptions of each, supported by 47 full-page plates and over 100 black and white illustrations drawn by the author. Distribution maps of over 570 species detail wintering or breeding status, and voice descriptions are drawn from the author's own extensive collection of bird recordings made in Pakistan during his 34 years of residence in that country. Each volume contains a bibliography and index. Amateur and professional ornithologists alike will appreciate this unique work of art and scholarship.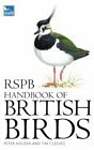 RSPB Handbook of British Birds
de Peter Holden, Tim Cleeves(Ed. Christopher Helm Publishers Ltd) Isbn : 0713657138
11.8 €
This wonderful, handy guide is a complete, single source of key information on the bird life of Britain and Ireland. A 'biography' of each of the 280 most common species is provided in simple, non-technical language, including a description to aide identification, habitat details and migration habits. Over 1150 superb colour illustrations show all the major species and up-to-date distribution maps represent where they can usually be found. There is information on breeding, wintering and migration patterns as well as much to discover on identification, moult patterns, range, voice, food and feeding, breeding ecology, and conservation. The book is unique in providing guidance on identification, biology and conservation all in a single volume of this size. Practical and easy-to-use - this is ...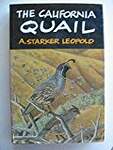 The California Quail
de A.Starker Leopold(Ed. University of California Press) Isbn : 0520033620
35.44 €
This well-illustrated, comprehensive book summarizes what is known about the history, biology, and management of the California Quail. The California Quail is the definitive work on this beautiful bird.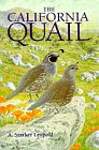 The California Quail (Paper)
de Leopold(Ed. University of California Press) Isbn : 0520054563
25.93 €
This well-illustrated, comprehensive book summarizes what is known about the history, biology, and management of the California Quail. The California Quail is the definitive work on this beautiful bird.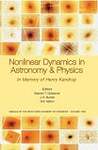 Nonlinear Dynamics in Astronomy and Physics: In Memory of Henry Kandrup, Volume 1045
de Henry E. Kandrup, S. T. Gottesman, J. R. Buchler(Ed. Wiley-Blackwell) Isbn : 1573315915
118.13 €
This volume, the proceedings of the 16th Florida Workshop in Nonlinear Astronomy and Physics, emphasizes the cross–disciplinary nature of much current research in astronomy and physics in the area of dynamics. Developments in one field can advance more quickly when information is available regarding parallel developments in other fields. This occurs not only by the exchange of methods and techniques, but also from conceptual refinements resulting from different perspectives on similar problems. Contributors to this volume include theorists and experimentalists from the fields of nonlinear dynamics, mathematics, galactic dynamics and structure, dark matter, plasma physics, accelerator beams, and statistical mechanics. Dynamical problems on all astrophysical scales are discussed from ...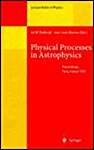 Physical Processes in Astrophysics: Proceedings of a Meeting in Honour of Evry Schatzman Held in Paris, France, 22-24 September 1993
de Roxburgh(Ed. Springer-Verlag Berlin and Heidelberg GmbH Co. K) Isbn : 3540602593
45.43 €
This volume, in honour of Evry Schatzman, contains in-depth reviews on central topics of modern astrophysics, such as stellar physics, covering stellar evolution, solar neutrinos, stellar rotation and spin down, convection transport processes, neutron stars, white dwarfs, and novae. All the talks were given by leading experts who had time both to develop the basics of their subject and to cover recent work. The volume is meant for both graduate students and researchers.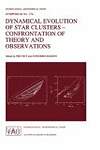 Dynamical Evolution of Star Clusters: Confrontation of Theory and Observations : Proceedings of the 174th Symposium of the International Astronomical Union, Held in Tokyo, Japan, August 22
de International Astronomical Union(Ed. Springer) Isbn : 0792340698
173.04 €
This volume reviews recent progress in the study of dynamics of star clusters. The meeting focused on the enormous progress of both the observation and the theoretical modeling of star clusters. New results from the refurbished Hubble Space Telescope (HST) include the mass function down to the hydrogen burning limits, white dwarf sequence, and central density profiles of `post-collapse' clusters by star counts. On the theoretical side, this symposium saw the first direct evidence of gravothermal oscillation through N-body simulation, which was made possible by GRAPE-4, the dedicated special-purpose computer for N-body simulation. Numerical techniques to combine stellar evolution and dynamical evolution of the cluster were presented. The book will be of primary interest to astrophysicists.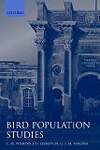 Bird Population Studies: Relevance to Conservation and Management
de Christopher M. Perrins(Ed. OUP Oxford) Isbn : 0198540825
118.31 €
This volume reviews our current understanding of avian population dynamics and explores ways in which population studies can contribute to effective conservation and management. Estimation of demographic parameters, the role of mathematical modelling, and the special problems of island populations and seabird populations are discussed. The emphasis throughout is on how bird populations are regulated under various constraints and conditions, including the impact of environmental changes. This book will be useful and interesting to ornithologists, ecologists, wildlife managers, and population biologists.