<< Top .1.2.3.4.5.6.7.8.9.10.11.12.13.14.15.16.17.18.19.20.21.22.23.24.
25.26.27.28.29.30.31.32.33.34.35.36.37.38.39.40.41.42.43.44.45.46.47.48.49 >>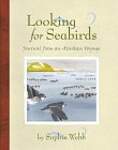 Looking for Seabirds: Journal from an Alaskan Voyage
de Sophie Webb(Ed. HMH Books for Young Readers) Isbn : 0618212353
15.2 €
To human eyes, the remote Aleutian Islands of Alaska look barren and rocky. The waters seem frigid, the high, sweeping winds intolerable, and the seas rolling. Yet to seabirds of the northern hemisphere, these waters are idyllic, a mosaic of habitats teeming with underwater food and alive with currents of wind for soaring. Join Sophie Webb on a voyage in search of seabirds. Just as she did with her award-winning My Season with Penguins, she once again inspires our curiosity. As she watches...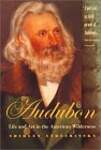 Audubon: Life and Art in the American Wilderness
de Shirley Streshinsky(Ed. University of Georgia Press) Isbn : 0820320056
17.06 €
To escape conscription into the French Army, John James Audubon (1785-1851) fled to Philadelphia in 1803. There he married Lucy Bakewell, daughter of a large, prosperous Quaker family. As they moved West to seek their fortune, Audubon was entranced by the wilderness; in 1820 he started to implement his plan of depicting every indigenous bird on canvas. Streshinsky ( The Shores of Paradise ) has written a scintillating biography, a richly detailed story of romance, separation and struggle. After a succession of business failures, the Audubons drifted to New Orleans and Natchez, Miss., where he earned money drawing portraits and Lucy taught school to plantation families. In 1826 Audubon, carrying letters of introduction, took his portfolio abroad and established himself in England and on the...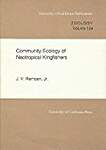 Community Ecology of Neotropical Kingfishers
de J. V. Remsen Jr.(Ed. University of California Press) Isbn : 0520096738
10.57 €
To determine the mechanisms for species-spacing in a group of closely related bird speciesnamely, five species of Neotropical Kingfishersthe author studied their feeding behavior and diet at three sites, two in Bolivia and one in Colombia. He found that changes in number of coexisting species were correlated with changes in abundance and size distribution of their prey, surface-dwelling fishes.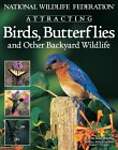 National Wildlife Federation Attracting Birds, Butterflies Backyard Wildlife
de David Mizejewski(Ed. Creative Homeowner) Isbn : 1580111505
12.3 €
To create your own backyard habitat, you'll need no other guide than this book, full of practical ideas, clever projects.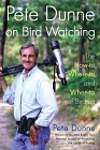 Pete Dunne on Bird Watching: The How-to, Where-to, and When-to of Birding
de Pete Dunne(Ed. Houghton Mifflin Harcourt) Isbn : 0395906865
11.4 €
To anyone with a modicum of interest in finding and identifying birds, Dunne is a well-known name. Director of the Cape May Bird Observatory in New Jersey and author of seven books on birding and numerous columns and articles for birding magazines, he is an articulate spokesman for the birds and those who pursue them. This new how-to book on the art and science of bird watching distills years of Dunne's experience and brings together hundreds of tidbits from his published columns. He describes how to attract more birds to the yard by feeding, landscaping, and providing water, then he moves on to the tools needed to see and identify the new additions to the yard, discussing binoculars and field guides and how to choose the best ones. The next chapters cover the fundamentals of birding. Bird...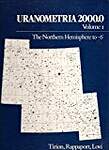 Uranometria 2000 Point Zero: The Northern Hemisphere to Minus 6 Degrees
de W. Tucon(Ed. Atlantic Books) Isbn : 094339614X
37.96 €
Tirion, creator of the well-regarded Sky Atlas 2000.0 (1981), was the cartographer for this fine new celestial atlas. It includes all stars down to approximately magnitude 9.5 plus the 50 nearest stars and the 25 with the greatest proper motion. Over 10,000 deep sky objects are also incorporated. The 9-by-12-inch format was established with a view to use in the field; many of the older sky atlases are coffee-table volumes unhandy for outside observing. All objects indicated are very clear and annotated for maximum modern usefulness. This atlas will be a standard tool for professional and amateur astronomers. Highly recommended for both academic and public libraries. Jack W. Weigel, Univ. of Michigan Lib.Copyright 1988 Reed Business Information, Inc.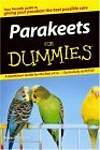 Parakeets for Dummies
de Nikki Moustaki(Ed. For Dummies) Isbn : 0764574434
9.49 €
Tips on health, training, and nutrition Create a home tweet home for your new bird Passionate about parakeets? This plain-English guide helps you find the right parakeet and gives you expert advice on feathering his nest, from setting up the cage and selecting foods to keeping messes at bay. You'll see how to groom your parakeet, recognize the symptoms of illness, and keep your parakeet safe from other pets. The Dummies Way Explanations in plain English "Get in, get out" information Icons and other navigational aids Top ten lists A dash of humor and fun Discover how to: Select a healthy parakeet Choose the right toys and accessories Teach your parakeet to talk Understand parakeet behavior Find an avian veterinarian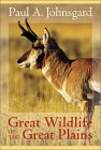 Great Wildlife of the Great Plains
de Paul A. Johnsgard(Ed. University Press of Kansas) Isbn : 0700612246
28.46 €
Thundering herds of bison. Burrowing prairie dogs. Soaring golden eagles. These are among the wildlife who will always be linked with the Great Plains, and many can still be seen in their natural habitats. Now there is a single-volume resource that provides an instructive and entertaining commentary on their lives. Paul Johnsgard is a leading authority on the ecology of the Great Plains and author of more than forty books in natural history. With Great Wildlife of the Great Plains, he has...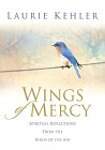 Wings of Mercy
de Laurie Kehler(Ed. Bethany House Publishers, a division of Baker Publ) Isbn : 0764226932
12.34 €
Through the Eyes of Faith Observe the cheery bluebird, the hovering hummingbird, and the brilliant cardinal along with the lowly sparrow. Lively descriptions and fascinating information about our feathered friends coupled with honest, searching insights about living out our faith make Wings of Mercy a book for every birdwatcher, whether casual or dedicated.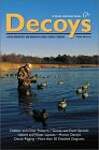 Decoys and Proven Methods for Using Them
de Wade Bourne(Ed. Globe Pequot Press) Isbn : 1572233923
23.28 €
Through the decades, North American waterfowlers have devised many decoys and many decoy strategies for luring ducks and geese into close shotgun range. Inventive minds and trial-and-error testing have conjured up decoy systems for almost every setting imaginable. Here, for the first time, is a book that offers a variety of effective decoy spreads from some of the country's most successful waterfowling guides and freelancers. Included are strategies and spreads for hunting ducks and geese in...