<< Top .0.1.2.3.4.5.6.7.8.9.10.11.12.13.14.15.16.17.18.19.20.21.22.23.
24.25.26.27.28.29.30.31.32.33.34.35.36.37.38.39.40.41.42.43.44.45.46.47.48 >>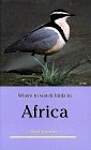 Where to Watch Birds in Africa
de Nigel Wheatley(Ed. University of California Press) Isbn : 0691021406
35.38 €
Where to Watch Birds in Africa is a field guide designed to help birders and general wildlife enthusiasts organize the most enriching trips possible throughout this great continent. From Morocco to Madagascar, this book presents over 200 bird-watching sites in detail and describes the species endemic to Africa. The traveler will find practical information on climate, transportation, accommodations, health, and safety as well as advice on a number of strategic questions: Where can we see birds...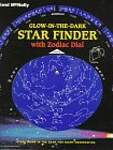 Glow-In-The-Dark Star Finder With Zodiac Dial
de Rand McNally(Ed. Rand McNally Co ,U.S.) Isbn : 052883374X
6.6 €
When you're out under the summer sky attempting to discern Leo on the western horizon, less is more. Try to juggle an astronomy tome and a flashlight and you'll end up with more mosquito bites than star sightings. A star dial is what's needed, a lightweight paper contraption that can be manipulated to show the sky as you see it, whatever the month and time of night. Accurate for the middle latitudes of the Northern Hemisphere, there is also a chart showing where to expect Venus, Mars, Jupiter, and Saturn, month by month, through the year 2000. The stars are rated by magnitude; there's a zodiac dial identifying each zodiac constellation, showing how it appears in the sky; and most helpful of all, the stars are coated with a luminous treatment that causes them to glow in the dark, so you can...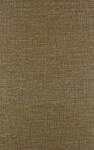 Birds in Kansas
de Max C. Thompson (Professor of Biology Southwestern College Winfield US(Ed. University Press of Kansas) Isbn : 0893380393
23.76 €
When you think of birds, you think of songbirds--bluebirds, robins, bluejays, chickadees-and that group of birds, the passerines, is featured in Volume II of Birds in Kansas. Of the 424 bird species that have been recorded in Kansas, 208 are passerines, commonly known as songbirds or, more accurately, perching birds. (Many so-called songbirds, like crows, have terrible voices and can't sing a note, but all of them can«perch.') They include most of the birds you'll see at your feeder, and many you won't: flycatchers, larks, swallows, jays and crows, titmice, wrens, thrushes, waxwings, wood warblers, blackbirds, tanagers, finches, and others. All 208 species found in Kansas are discussed in Birds in Kansas, Volume II. Abundantly illustrated with 199 photographs and 208 range maps, this handb...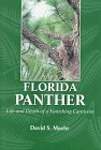 The Florida Panther: Life and Death of a Vanishing Carnivore
de MAEHR(Ed. Island Press) Isbn : 1559635061
42.76 €
When the first field study of the Florida panther took place in 1973, so little was known about the animal that many scientists believed it was already extinct. During more extensive research conducted from 1981 to 1986, panthers were proven to exist, but the handful of senile, anemic, and parasite-infested specimens that were captured indicated a grim future. During those early years a remarkably enduring image of the panther was born, and despite voluminous data gathered over the next decade...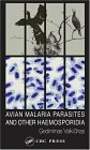 Avian Malaria Parasites and other Haemosporidia
de Gediminas Valkiunas(Ed. CRC Press) Isbn : 0415300975
220.9 €
When studying the effects of parasites on natural populations, the avian haematozoa fulfils many of the specifications of an ideal model. Abundant and diverse, easily sampled without disruption of the host population, they also show a diversity of pathogenic potential. Avian Malaria Parasites summarizes the work carried out over more than a hundred years of research on bird haemosporidians. For a long time, bird blood parasites served as important models in studying human diseases, including malaria. Although largely replaced as models of human disease, first by the discovery of rodent malaria, and then by the development of culture techniques, the wealth of data and research remained. As ecologists and evolutionary biologists sought models to illustrate their theories, avian haemotozoa pr...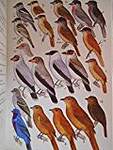 A Guide to the Birds of Mexico and Northern Central America
de Steve N. G. Howell, Sophie Webb(Ed. Oxford University Press) Isbn : 0198540132
70.88 €
When Steve Howell first visited Mexico in November of 1981, he arrived armed with a strong background of birding in Britain and the Western Palearctic, and an even stronger enthusiasm for the diverse and exotic birds of Northern Central America. But he also arrived without an adequate field guide. Indeed, to his surprise, he found that relatively little was known (and even less written) about the myriad of bird species that inhabit the region stretching from the U.S.-Mexican border to Nicaragua. And so, after eleven years of research in Northern Central America, and with the essential collaboration of Sophie Webb--a biologist and one of the most talented ornithological illustrators working today--we now have the definitive guide to birds of this fascinating region. drop rest as varied as t...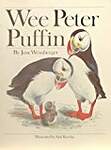 Wee Peter Puffin
de Jane D. Weinberger(Ed. Windswept House) Isbn : 0932433030
9.46 €
When Patti and Peter Puffin return to their island in spring, Wee Peter Puffin is hatched and the life cycle of the puffins continues. Jane Weinberger and Alek Kardas accurately depict puffins in their native habitat.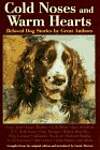 Cold Noses and Warm Hearts: Beloved Dog Stories by Great Authors
de Laurie Morrow(Ed. Willow Creek Press) Isbn : 1572230665
23.76 €
When originally published in 1959, this marvelous collection of dog stories compiled by the late humorist Corey Ford was an immediate bestseller. For this edition, Ford selected pieces written by his friends and peers whose names appeared on the mastheads of The New Yorker, Vanity Fair, Life, and Colliers, including such greats as Thurber, Benchley, Wodehouse, White, Woollcott, and Marquis. Ford also provided balance with stories from Steinbeck, Lardner, Lawrence and others, including his own superbly poignant, original version of his classic short, The Road to Tinkhamtown. All the stories in Cold Noses and Warm Hearts share the same theme, whether underscored by humor or deep emotion: the strong, enigmatic bond between dog and master. Laurie Morrow is the official biographer of Dartmouth ...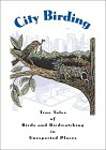 City Birding: True Tales of Birds and Birdwatching in Unexpected Places
de Kenn Kaufman, Marie Winn, Ann Zwinger(Ed. Stackpole Books) Isbn : 0811700275
13.58 €
When most of us think about bird-watching, we picture hunting for our elusive quarry in a national park, nature preserve, or other pristine wild area. Few of us imagine birding in a small marina in Brooklyn or watching sea ducks from the Chesapeake Bay Bridge. These stories and more of finding birds in seemingly blighted cities reveal the amazing numbers of birds that use the remaining pockets of suitable habitat in heavily urbanized areas. Birders know some of the best birding is to be found at sewage ponds, parking lots, and filthy little urban waterways, and now general readers will know too. Many well-known birding authors are represented here: Marie Winn writes of a rare shorebird found in a Brooklyn marina, Kenn Kaufman reveals the wonders of parking lots, Clay Sutton observes a rive...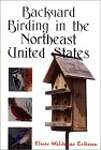 Backyard Birding in the Northeast United States
de Elmer Waldemar Eriksson(Ed. Seven Locks Press) Isbn : 1931643040
13.26 €
When men settled on the land in the Northeast United States they cleared land and started raising crops for their families and for trade. The birds in the area thrived in this manmade environment, taking advantage of the abundance of seed and the increase in the insect population. The last thirty or so years has led to the conversion of the land from largely agrarian to a more suburban and urban environment. The result has been a substantial loss of food and shelter for the birds of the region. For the sake of birds and, in turn, for the best interest of man, it is important for homeowners to do what they can to make up for this debilitating loss. Bird feed and shelter is especially important during the brutal winter months of the Northeast when the bird's caloric intake has to increase bu...