<< Top .0.1.2.3.4.5.6.7.8.9.10.11.12.13.14.15.16.17.18.19.20.21.22.23.
24.25.26.27.28.29.30.31.32.33.34.35.36.37.38.39.40.41.42.43.44.45.46.47.48 >>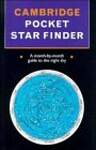 Cambridge Pocket Star Finder
de Cambridge University Press, John Cox(Ed. Cambridge University Press) Isbn : 0521589932
7.56 €
Twelve easy-to-read star charts show the position of stars, constellations and other celestial objects in both northern and southern directions for each month of the year. There are brief descriptions of each constellation and principal stars, as well as a map of the moon.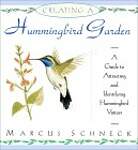 Creating a Hummingbird Garden: A Guide to Attracting and Identifying Hummingbird Visitors
de Marcus Schneck(Ed. Prentice Hall IBD) Isbn : 0671892452
10.4 €
Turn your garden into a glorious haven for hummingbirds. Here are the basics on planning, planting, and maintaining a beautiful outdoor space that will lure these tiny creatures and give you hours of gardening pleasure. This charmingly illustrated volume provides a variety of garden plans, including essential information on hardiness zones, soil conditions, and sun and shade preferences, and is packed with facts on the lives and habits of hummingbirds. When your winged guests linger in your garden, you'll delight in consulting the hummingbird identifier in Creating a Hummingbird Garden. Here is everything you need to know to attract hummingbirds, from their favorite flowers to instructions for making hummingbird feeders.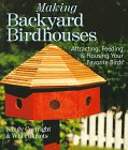 Making Backyard Birdhouses: Attracting, Feeding Housing Your Favorite Birds
de Sandy Cortright, Will Pokriots(Ed. Sterling Publishing) Isbn : 0806908939
14.2 €
Turn your backyard into an oasis for birds of every type and size. There are over 20 projects to choose from, including feeding stations, birdhouses, and birdbaths. Individual designs come with a materials list, illustrated plans, and instructions. Of special interest: tips on how to repel some cats, squirrels, raccoons, snakes, and a host of other unwanted intruders. 128 pages (all in color), 8 1/2 x 10.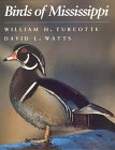 Birds of Mississippi
de William H. Turcotte, David L. Watts(Ed. University Press of Mississippi) Isbn : 1578061105
47.5 €
Turcotte, William H. was associate director of the Mississippi Department of Wildlife, Fisheries, and Parks for forty years. He is retired and lives in Richland, Mississippi. Watts, David L. has worked as a journalist and photographer for many outdoor magazines. During his twenty-five years with the MDWFP, he has served as editor of the award-winning magazine, Mississippi Outdoors.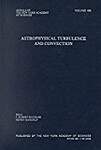 Astrophysical Turbulence and Convection
de (Ed. New York Academy of Sciences) Isbn : 1573312444
80.76 €
Turbulence and convection are phenomena whose existence has long haunted astrophysicists because measuring them poses extremely difficult problems. This volume brings together representatives from four different viewpoints: computational physicists who do accurate and numerical three-dimensional large-eddy simulations; theorists, who wish to simplify the equations into approximate but useful one-dimensional recipes; astrophysicists, who would like to reduce turbulence and convection to a subroutine; and experimentalists, who provide valuable insights into what really happens at molecular levels in space - and keep everyone else honest.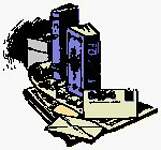 The Return of the Bald Eagle
de Priscilla Tucker(Ed. Stackpole Books) Isbn : 081173059X
14.2 €
Tucker, a former editor of Birding magazine, has written a fine, general book on the U.S. national emblem. Stricken by DDT and other chemicals during the 1950s and 1960s, the bald eagle population declined alarmingly in the lower 48 states. Now that pesticides are better controlled, the birds have rebounded somewhat. Tucker not only documents this species' ups and down but offers a well-written overview of their biology, their nesting, feeding, and migratory habits, and their unwarranted persecution, which includes bounty hunting. Tucker also discusses fact vs. folklore and the impact of humans on these great birds. A final chapter details by province and state where best to see eagles. More than a life history of one species, this informative, well-illustrated monograph also documents the...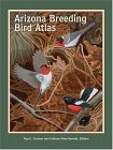 Arizona Breeding Bird Atlas
de (Ed. University of New Mexico Press) Isbn : 0826333796
71.26 €
Troy Corman is an avian biologist with the Arizona Game and Fish Department, Phoenix. Cathryn Wise-Gervais is also an avian biologist with the Arizona Game and Fish Department.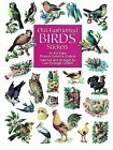 Old-Fashioned Birds Stickers: 86 Full-Color Pressure-Sensitive Stickers
de Carol Belanger Grafton(Ed. Dover Publications Inc.) Isbn : 0486400719
3.76 €
Treasury of vintage illustrations depicting delightful avian creatures—in nests, hovering over unhatched eggs, delivering messages, framed by wreaths, perched on leafy boughs, and more. Lovely artworks in miniature for enhancing gifts, notecards and other flat surfaces.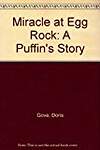 Miracle at Egg Rock: A Puffin's Story
de Doris Gove(Ed. Nimbus Publishing Ltd) Isbn : 0892722053
9.68 €
Transported from Canada to an island off the coast of Maine bt the National Audubon Society, a baby puffin matures, flies away, and returns to the island to lay her nest.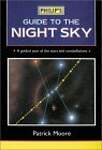 Philip's Guide to the Night Sky: A Guided Tour of the Stars and Constellations
de CBE DSc FRAS Sir Patrick Moore(Ed. Philip's) Isbn : 0540063150
5.89 €
Tour the heavens--as they would appear in every season of the year! The starry skies open up to you with the aid of one of the world's top astronomy writers; detailed drawn plans of the solar system in winter, spring, summer, and fall; and awe-inspiring photographs. Recognize and name each of the major stars and constellations (Ursa Major, Cassiopeia, Cygnus, and more), from both the northern and southern aspect. Charts provide both the Latin and English names of the constellations, the brightest star in each, and when it is best viewed. The pictures include our very own moon, in half shadow; a time-exposure of Orion, in which the stars show up as trails of light; a radiant meteor shower; a globular cluster; and the Pleiades, or Seven Sisters, the most famous star cluster in the sky. Plus:...