<< Top .27.28.29.30.31.32.33.34.35.36.37.38.39.40.41.42.43.44.45.46.47.48.49.50.
51.52.53.54.55.56.57.58.59.60.61.62.63.64.65.66.67.68.69.70.71.72.73.74.75 >>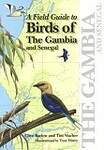 A Field Guide to Birds of the Gambia And Senegal
de Clive Barlow, Tim Wacher(Ed. Yale University Press) Isbn : 0300115741
47.25 €
This comprehensive book is the first field guide to the birds of The Gambia and Senegal, an area of West Africa popular with birders for its many tropical African birds. The guide provides full accounts of over 600 bird species and depicts nearly all of these in 48 beautiful color plates. For each species, the authors describe identifying features, similarities with other species, behavior, vocalizations, status, distribution, and breeding habits. .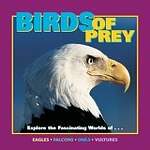 Birds of Prey: Explore the Fascinating Worls of Eagles, Falcons, Owls, Vultures
de Wayne Lynch, Laura Evert(Ed. Cooper Square Pub) Isbn : 1559719257
12.14 €
This compilation in the Our WildWorldTM series features Eagles,Falcons, Owls, and Vultures. Birds ofprey have captured kids (and adults )interest-perhaps it s their reputationas fierce hunters at the top of the foodchain. This book is packed withinformation about several species ineach group, including habitat, diet,breeding, babies, socialization, and, ofcourse, hunting prowess! Birds of Preyis chock-full of information, with 192pages, more than 100 full-colorphotographs and illustrations, and funfacts throughout.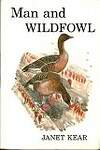 Man and Wildfowl
de Janet Kear(Ed. A C Black Publishers Ltd) Isbn : 0856610550
21.2 €
This compelling account by the former Assistant Director of the Wildlife Wetlands Trust covers the involvement of humans with ducks, geese and swans. Dr Kear ranges widely from a summary of the taxonomy and natural history of wildfowl, to wildfowling, decoys, conservation and captive breeding. Natural World Book of the Year 1990.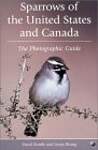 Sparrows of the United States and Canada: The Photographic Guide
de David Beadle, James D. Rising(Ed. Poyser) Isbn : 0125889755
23.57 €
This companion volume to the previous, widely acclaimed Guide to the Identification and Natural History of the Sparrows of the United States and Canada takes sparrow identification one step further. The authors have gathered a stunning selection of over 350 photographs as a basis for the identification of all 64 taxa of emberizine sparrows found in the region. Never before has such a comprehensive collection of sparrow photos been presented together in a single guide. The supporting text...

The Atlas of Wintering Birds in Britain and Ireland
de Peter Lack(Ed. Academic Press Inc) Isbn : 0856610437
25.93 €
This companion volume to The Atlas of Breeding Birds of Britain and Ireland is derived from surveys of birds present in Britain and Ireland during the three winters, 1981/82, 1982/83 and 1983/84. The surveys were organised by the British Trust for Ornithology and the Irish Wildbird Conservancy, as were the earlier breeding birds surveys. The Winter Atlas maps 200 species, 192 of which have full-page two-colour maps faced by a page of text. The texts (written by over 100 specialists) comment on the survey results, the species generally and the distribution and abundance as mapped. In addition there are introductory chapters on the maps, the weather in the three winters, bird patterns and movements; and appendices describing the planning, organisation, field methods, and processing of the su...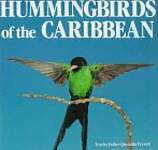 Hummingbirds of the Caribbean
de Tyrell Esther Q; Tyrell(Ed. Crown Publications) Isbn : 0517573687
38 €
This companion volume to Hummingbirds: Their Life and Behavior (more than 90,000 copies sold) sharpens the focus on the Caribbean Islands, home of the most resplendent and beautiful birds of the western hemisphere. 266 full-color photographs.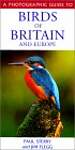 Photographic Guide to Birds of Britian and Europe
de Paul Sterry, Jim Flegg(Ed. New Holland Publishers Ltd) Isbn : 1859747299
7.08 €
This compact, easy-to-use photographic guide is perfect for anyone with an interest in the birds of Britain and Europe. With user-friendly thumbnail outlines of each family group, an authoritative text describing key identification features, and full color photographs illustrating every species, this guide is an invaluable aid for anyone wishing to learn about the birds in Britain and Europe. This handy reference guide makes a great traveling companion for experienced naturalists and a great introduction for beginners and tourists with a casual interest in natural history. Full-color photographs illustrate each of 252 bird species and distribution maps whow where each species can be found.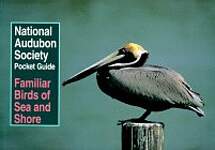 Familiar Birds of Sea and Shore
de Simon Perkins, National Audubon Society(Ed. Knopf Publishing Group) Isbn : 0679749217
8.55 €
This compact guide introduces 80 of the most common species of birds encountered on the coasts and in the coastal waters of North America. They include birds that spend most of their lives at sea, such as albatrosses, shearwaters, and fulmars ; a variety of gulls and terns ; shorebirds like oystercatchers and sandpipers ; herons and egrets ; and waterfowl. In addition, you'll find tips on birding technique (including the use of binoculars and spotting scopes) and identification skills, as well as notes on conservation and more.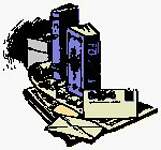 A Stillness in the Pines: The Ecology of the Red-Cockaded Woodpecker
de Audre McFarlane, Ellen Mabry(Ed. WW Norton Co) Isbn : 0393030660
19.14 €
This commendable book tells the story of the decline of the red-cockaded woodpecker, a specialized inhabitant of mature Southeastern pine forests. McFarlane, a veteran professional ornithologist, is also a good writer with a fine sense of outrage and humor. Drawing from his research and that of many others, he engagingly summarizes the history of Southern forestry and lumbering, which, combined with the special requirements of these birds, threatens them with extinction. Along the way, the practices of several federal agencies, industry, and politicians come in for rigorous scrutiny. McFarlane also expertly describes the biology and life history of the red-cockaded and other woodpeckers. Complicating an already complex situation, in 1989 Hurricane Hugo devastated the habitat of the largest...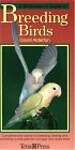 A Birdkeeper's Guide to Breeding Birds
de David Alderton(Ed. Tetra Press) Isbn : 1564651592
12.36 €
This colourful guide examines all aspects of breeding a wide range of cage and aviary birds. Topics covered include housing, recognizing pairs, compatibility and conditioning, using incubators, genetics, hand rearing parrots and how to establish an exhibition stud.