<< Top .37.38.39.40.41.42.43.44.45.46.47.48.49.50.51.52.53.54.55.56.57.58.59.60.
61.62.63.64.65.66.67.68.69.70.71.72.73.74.75.76.77.78.79.80.81.82.83.84.85 >>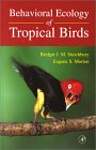 Behavioral Ecology of Tropical Birds
de Bridget J.M. Stutchbury, Eugene Morton(Ed. Academic Press Inc) Isbn : 0126755558
55.46 €
This book examines behavioral adaptations of tropical birds in timing of breeding, life history traits, mating systems and parental care, territoriality, communication, and biotic interactions, and emphasizes the many gaps in our knowledge of tropical birds. We urge students and researchers in temperate and tropical regions alike to realize the potential they have for improving our knowledge of avian adaptations far beyond what is currently accepted as gospel. Time is running out.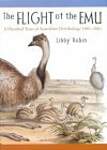 The Flight of the Emu: A Hundred Years of Australian Ornithology 1901-2001
de Libby Robin(Ed. Melbourne University Press) Isbn : 0522849873
39.2 €
This book details international scientific expeditions and the influences of Australian birds on international questions. It also relates stories of adventurous Australians in far-flung places. The Flight of the Emu is richly illustrated with pictures of birds and birders in action and the text captures many of the important moments of Australian ornithology the 20th century.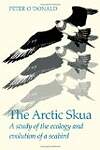 The Arctic Skua: A study of the ecology and evolution of a seabird
de Peter O'Donald(Ed. Cambridge University Press) Isbn : 0521235812
59.06 €
This book describes the results of a long-term study of the ecology, evolutionary genetics and sociobiology of a seabird, the Arctic Skua. This species is polymorphic: the birds show one of three, genetically different forms of plumage - pale, intermediate and dark. The forms vary in frequency from predominantly pale in the north to dark in the south. The study was undertaken with the aim of explaining how natural and sexual selection act to maintain all three forms of skua in its populations. The results show that natural selection for pale is balanced by sexual selection for intermediate and dark. Models derived from Darwin's theories of female choice and sexual selection in monogamous birds fit the breeding data of the Arctic Skua. Darwibn's views on sexual selection are fully confirmed...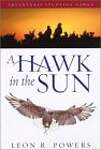 A Hawk in the Sun: Adventures Studying Hawks
de Leon R. Powers(Ed. DIMI Press) Isbn : 0931625408
14.2 €
This book describes the reactions and experiences of a naturalist doing field research on the habits of the ferruginous hawk, the largest hawk in North America. A HAWK IN THE SUN is written in a crisp, rich style and the warmth of a naturalist's passion for his subject is evident throughout.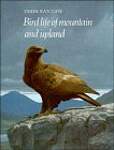 Bird Life of Mountain and Upland
de D. A. Ratcliffe(Ed. Cambridge University Press) Isbn : 0521331234
41.35 €
This book describes the bird life of the various upland regions of the British Isles. However, unlike the other books that present upland birds, this is the first one to present the various species from an ecological standpoint. The book relates the bird distribution and abundance to the various environmental influences of climate, topography, geology, soil type and human land use. The book initially sets the scene by describing and examining the changes and bird fauna following the major climatic shift since the end of the Ice Age. The uplands are grouped into several main types - sheepwalks, grouse moors, deer forests, flows (peat bogs), maritime hills and high tops and the distinctive bird assemblages are described together with details of the natural history of the more important speci...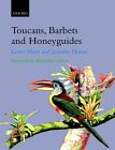 Toucans, Barbets, and Honeyguides: Ramphastidae, Capitonidae and Indicatoridae
de Lester Short, Jennifer Horne(Ed. OUP Oxford) Isbn : 0198546661
171.29 €
This book covers in unmatched detail the life history, relationships, biology, and conservation of all the world's toucans, barbets, and honeyguides. These number 133 species, found in tropical regions around the world. The toucans are especially well-known because of their dramatic bills and their association with the Amazon rainforest. The authors have been working with these birds for over 20 years, and their knowledge and expertise in these groups is unrivalled. Much of the information in this book has never previously been published. The colour plates, painted by well-known US artist Albert Earl Gilbert, are probably the best paintings of these birds ever produced.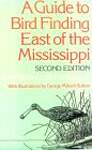 A Guide to Bird Finding East of the Mississippi
de Olin Sewall Pettingill(Ed. Oxford University Press Inc) Isbn : 0195020979
33.26 €
This book covers all species residing or appearing regularly in the twenty-six states east of the Mississippi River. Places for bird finding in each state are chosen to show the widest variety of regular species, seasonal concentrations of birds and migratory movements, and the best representations of birdlife in the vicinities of metropolitan areas and leading vacation centers. Also included are listings of National Parks and National Wildlife Refuges, many state and municipal parks, preserves, and numerous public or privately owned sanctuaries and nature centers.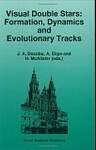 Visual Double Stars, Formation , Dynamics and Evolutionary Tracks: Formation, Dynamics and Evolutionary Tracks
de Docobo(Ed. Springer) Isbn : 0792347935
247.11 €
This book contains the proceedings of the International Workshop `Visual Binary Stars: Formation, Dynamics and Evolutionary Tracks' held in Santiago de Compostela, Spain, July 29 -- August 1, 1997. The most recent observational results on visual double stars as well as on their dynamics were presented at the Workshop which had nearly 70 participants from 19 countries. Both the astrophysical data and the dynamics of visual binary stars are discussed as a background to tracing their formation and evolutionary trends, largely supported by observational results including those obtained from satellites. The book will be valuable for astronomers interested in research in both visual double and multiple star and celestial mechanics.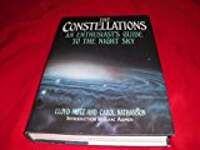 The Constellations
de Lloyd Motz, Carol Nathanson(Ed. Doubleday) Isbn : 0385176007
23.7 €
This book combines several different methods of discussing the constellations and offers hints for locating them and some of their more notable stars. Further, it gives the mythological background for each constellation's name, and cites the ancient names for some of the brightest stars; often, a Chinese name is quoted as well as the more familiar Arabic and/or Greek one. Using a modern astronomy viewpoint, it also discusses the most scientifically interesting objects in each constellation. Recommended as useful supplementary reading to any standard field guides about the sky. Jack W. Weigel, Univ. of Michigan Lib., Ann ArborCopyright 1988 Reed Business Information, Inc.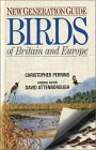 New Generation Guide to the Birds of Britain and Europe
de Christopher Perrins(Ed. University of Texas Press) Isbn : 0292755325
14.77 €
This book combines an identification guide to the birds "which breed in Europe, plus those which visit as nonbreeders in reasonable numbers," with an introductory ornithology text. The 429 taxonomically arranged species accounts in the guide section include English and Latin names, terse description, range map, and one or more small but clear color paintings; for most species, all major plumage variations are depicted. The text sections simply and clearly describe the anatomy, physiology, classification, behavior, ecology, and conservation of birds. At least six other English-language field guides to European birds are currently available; the extensive treatment of avian biology is this work's special asset.Paul B. Cors, Univ. of Wyoming Lib., LaramieCopyright 1987 Reed Business Informati...